We provide removal services and rental of trailers and cars.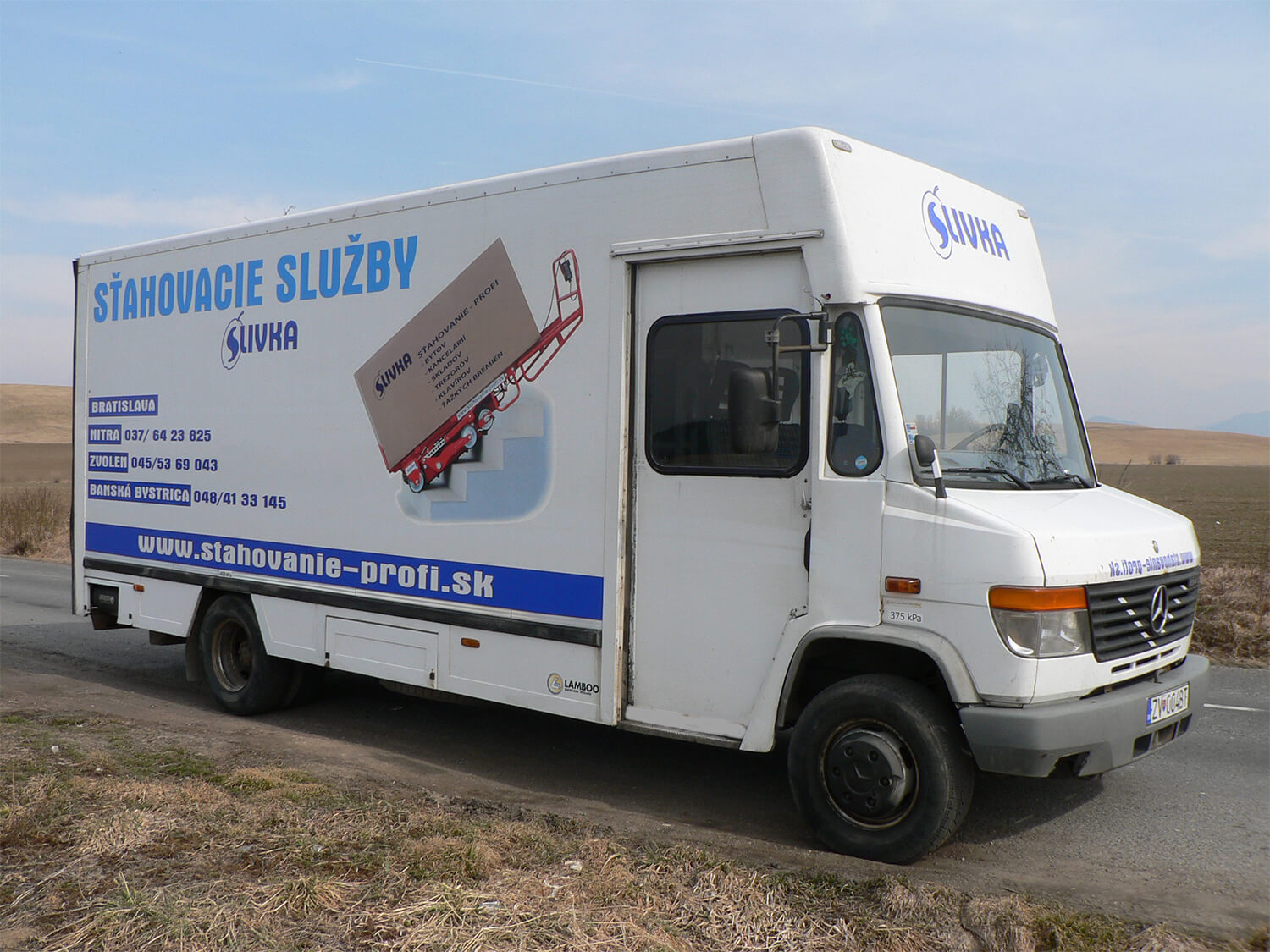 Removals
Professional removal services
Professional removal services We provide complex services - removals, autotransport, and rental of trailers
See more
By using our services, you get rid of unnecessary worries how to move. We can move your furniture and belongings with maximum emphasis on safety during handling it. The company is equipped with special tools and experience to relocate heavy burdens like safes, pianos, machines and equipment.
Climber
We are the first in Slovakia to use the technology for relocation of heavy burdens. Our company is using special professional tools for removal services.
See more
We are using a special climber GOLEM to relocate heavy burdens that enables one man to relocate a burden or a safe weighing up to 1000 kg. We are the unique owners of the said climber in Slovakia and we are becoming leader in the field of removals in the Slovak Republic. Our other climbers we are using at our work is the climber ZEUS suitable for relocations of printers and the climber HERKULES suitable for smaller burdens and relocation of game machines.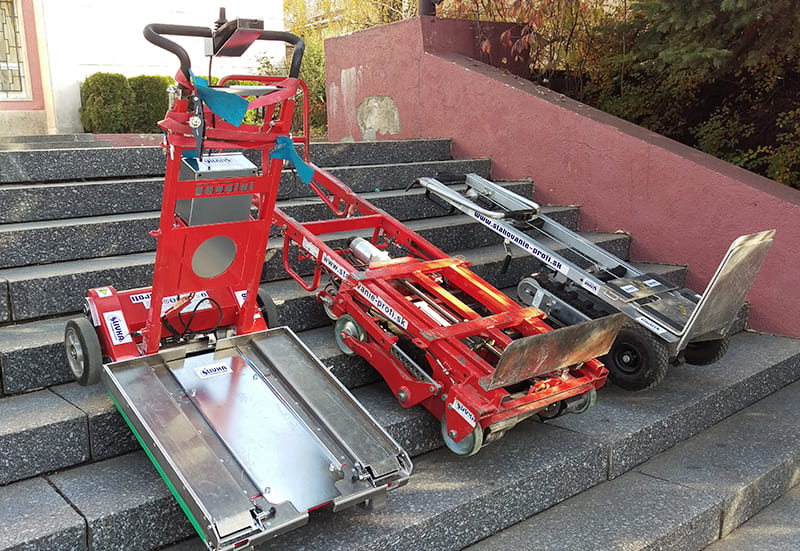 Advices ahead of removal
Read our advices ahead of removal in order nothing to forget and to avoid any surprise when removing.
See more
Our advices
check if your rental contract for the new apartment is O.K.
check your belongings and documents: travel documents, birth certificates, medical records, marriage certificate, travel tickets
notify the change of residence to: your physician, bank, insurance company, friends, employer, lawyer, neighbours if any
arrange of forwarding your mail to the new address, cancel the abonnement of newspapers and magazines
when ordering please notify the company SLIVKA, s. r. o. on the date and time, the exact addresses and phone numbers for both places of the removal
unsubscribe the electricity, water, gas and re-subscribe
terminate the contract for rent with your flat administration community and notify new tenants
notify the provider of services on the termination as well as the new address to them
drain the excessive water from the washing machine, defrost the freezer and refrigerator
arrange for care of your children and pets during removal
reserve a sufficient free area for the truck to park in front of the house
make yourself sure that you took everything from the refrigerator, freeze, washing machine
secure a well-informed person for a case if our staff has some questions or requirements
once all furniture and belongings are loaded in the truck and make yourself sure you have nothing forgotten
close the tap of water, gas and turn off the electrical breaker
Rentals
We offer rental of trailers and cars. We provide you with professional equipment, in excellent condition.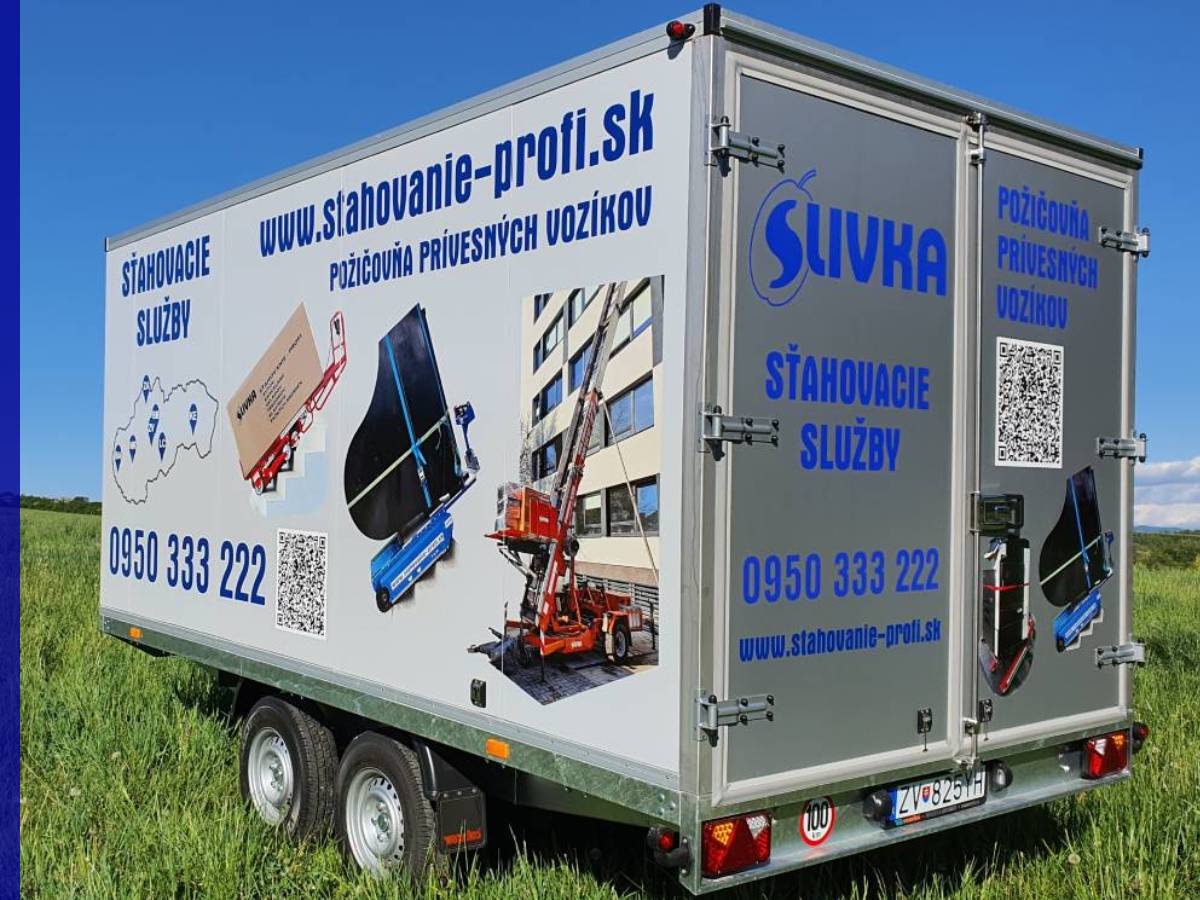 Removals Profi-SLIVKA provides with professional removal services at the whole territory of the Slovakia and the EU.
Removal services are provided at the whole territory of the Slovak Republic, branch office at Banská Bystrica, Bratislava, Nitra, Zvolen, Žilina, Košice.
The scope of our activities involves:
relocation of flats, furniture, transport of furniture, relocation of offices, IT hardware - servers, racks etc.
relocation of heavy burdens – safes, pianos, ATM machines, industrial machines and equipment, swimming pools, whirlpools, laboratory equipment, warehouses, archives etc.
we conduct auxiliary activities for the technical and infrastructural facility management for companies at the whole territory of the SR
We conduct the removal services at the whole territory of the EU, according to the client´s requirement including inspection, proposal of the implementation, delivery of wrapping material, packing services, dismantle, relocation of mobiliary, loading, unloading, assembly, moving and disposal of furniture and equipment etc.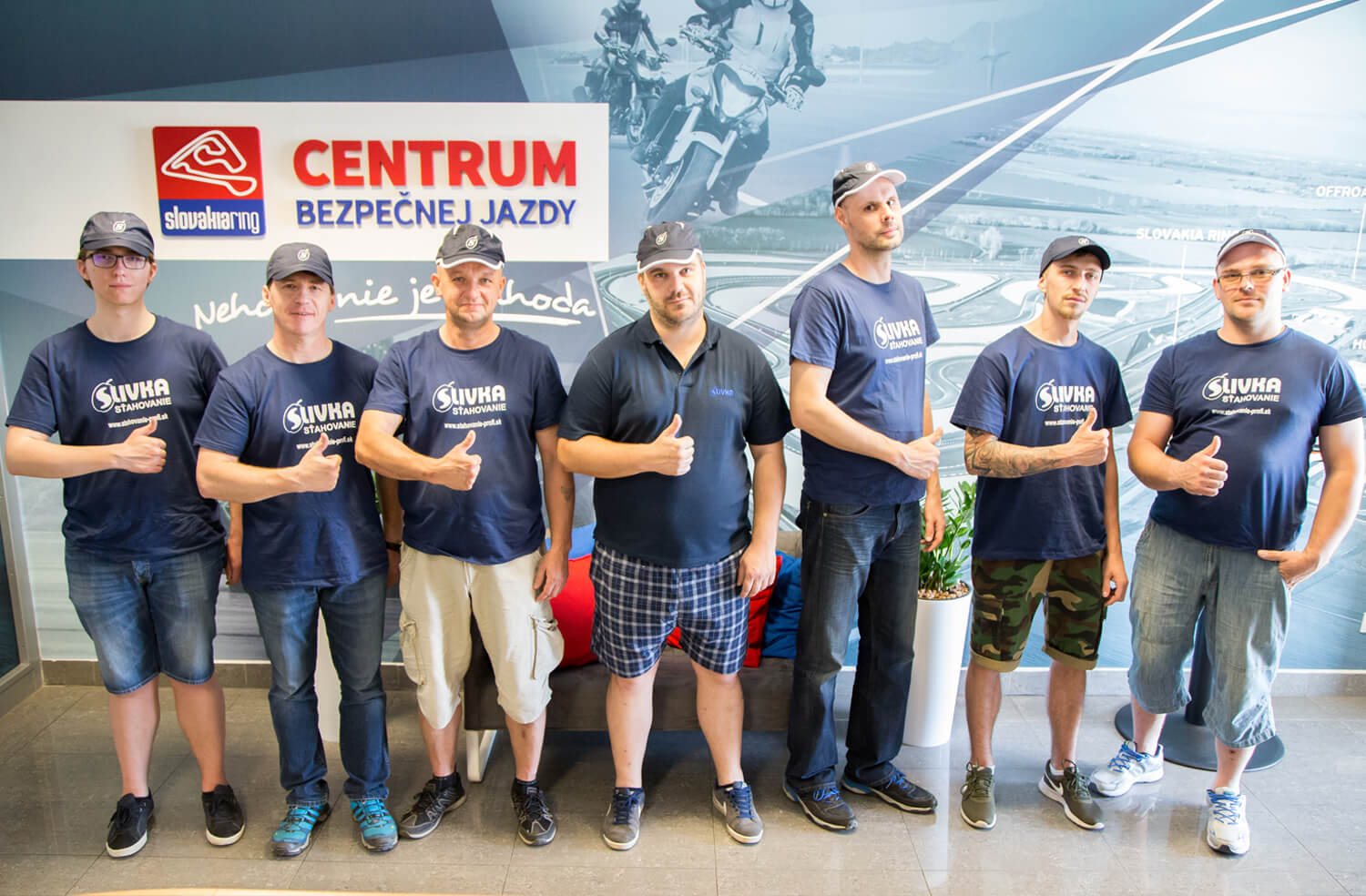 Our prices are affordable
All our services, from removal to the trailer rental are for affordable prices.

We are profis
All our staff are specially trained, and they approach the job with high professionality.

Maximum safety
We can move your furniture and belongings with maximum emphasis on safety during handling it.

Always with plan
We, in our company Removals PROFI – SLIVKA always proceed with a plan. Through the CRM system processing the data on interaction with clients that is linked with other systems. The client has immediately emailed quotation, order, the schedule of services, as well as invoice, payment etc.
---
Removals Profi-SLIVKA provides with professional removal services. Removals of flats, furniture removals, relocation of heavy burdens, relocation of safes, removals of pianos.