Relocation of heavy burdens.
Relocation of heavy burdens – safes, pianos, industrial machines and equipment
The company is equipped with special technical tools and experience to relocate heavy burdens like safes, pianos, swimming pools, servers, laboratory devices, ATMs, stoves, machines and equipment etc.
We provide services over the whole territory of the European Union for bank, telecommunications, water and energy supplies companies as well as private entities.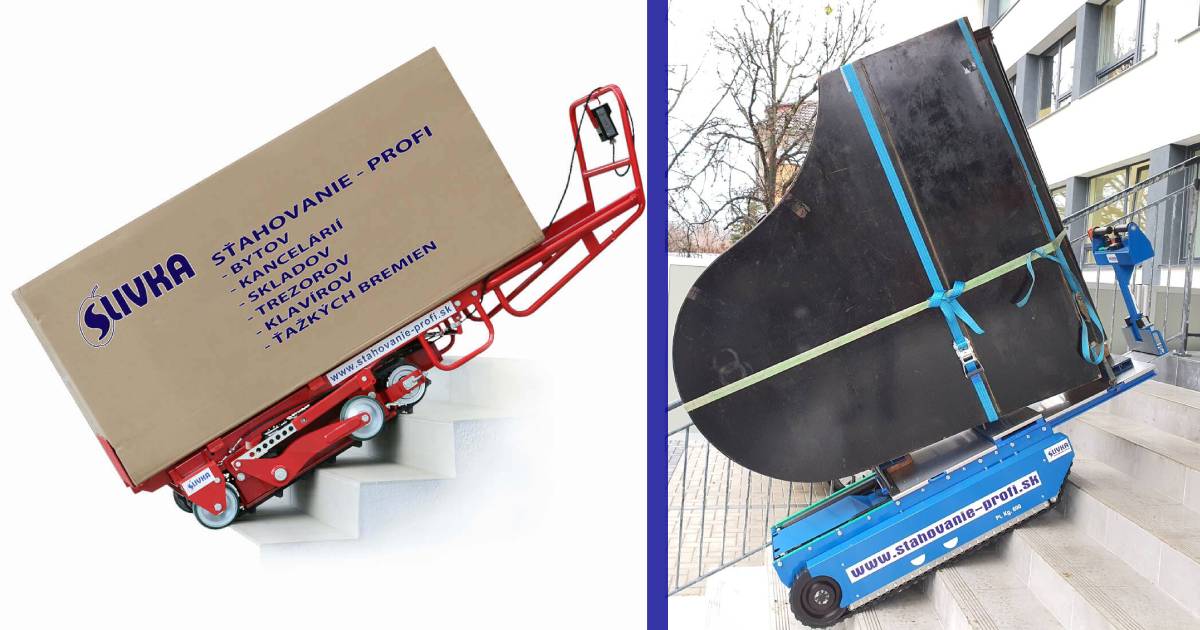 We are the first in Slovakia to use the technology for relocation of heavy burdens like the climber GOLEM where two persons manage to relocate a burden up to 1000 kgs.
For heavy burdens various carriages, lifting equipment, cranes, hydraulic devices, platforms, bars, undercarriages up to 40 tons etc. are used.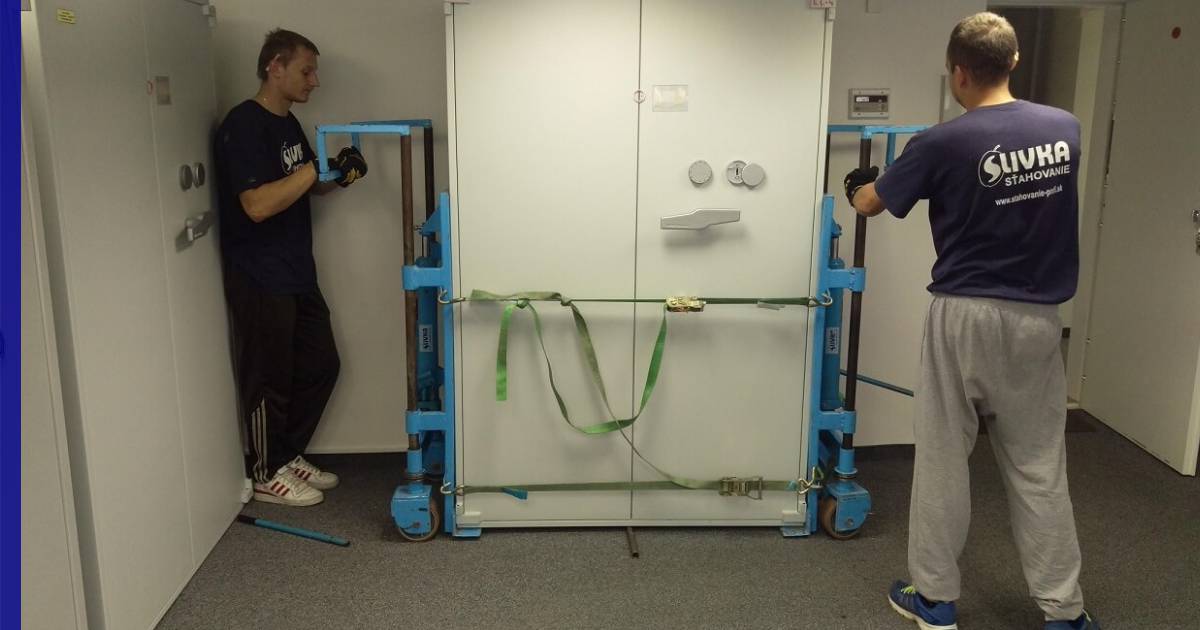 Relocations of heavy machines and devices
Our portfolio also involves relocations of production operation units, industrial technologies, machines and equipment. We provide the transport of such equipment within the territory of the whole European Union.
Production of atypical pallets and wrapping materials
For the purpose of relocation of machines and equipment, we can manufacture tailored atypical pallets, shuttering or pH neutral wrapping material for historical works for museums, galleries etc.