We rent vans with 3 to 6 seats up to 1.3 tons. ,
Rent price € 100 / day + deposit € 200 with unlimited kilometres.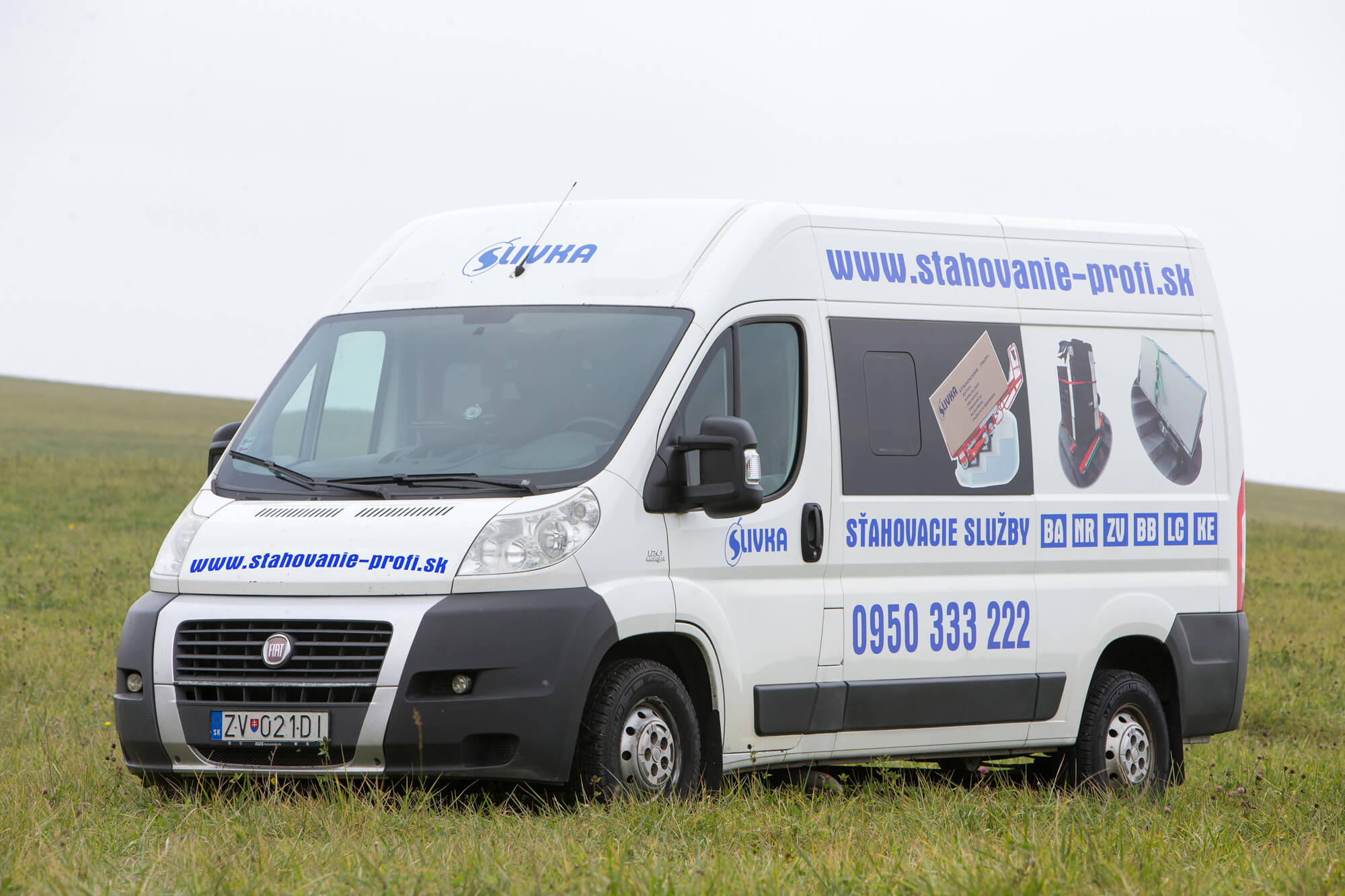 3 to 6-seater Vans with a load capacity of up to 1.3 t.
Trilateral dump truck with skids (carrying capacity 2.8 tons) – 1.7 x 3.3 m, possible load ing of wirking machine)
Box trailer 2.1 x 1.9 x 4.1, volume 16.5m3
Rental price – trailers for vehicles:
1-2 days € 45
3-5 days € 40
6-9 days € 35
+ € 150 deposit.
The trailers for vehicles are available only at Zvolen. All trailers for vehicles are equipped with 12 V – 30 V LED lights.
Driver's license – minimum B type + E
The maximum laden mass of the combination must not be exceeded.–
You may load the trailer for vehicles up to maximum permissible mass of the combination by the vehicle manufacturer
For example: a vehicle with the maximum permissible mass of the combination 5750 kg, the vehicle weight 2095 kg + trailer for vehicle 850 kg. The maximum load for the vehicle and trailer for vehicle may be 2805 kg. If the vehicle is already laden to the maximum with a maximum permissible mass 3250 kg and 3500 kg for the trailer, respectively, then only 1650 kg may be laden into the trailer.The explanation is: The vehicle with the load weighs 3250 kg + empty trailer 850 kg = 4100 kg – 5750 kg maximum permissible of the combination = 1650 kg.
Despite the maximum load for the trailer 3500 kg written in the documents and the trailer weighing 850 kg having the load maximum 2650 kg, it cannot be loaded with the said maximum permissible trailer mass.